McEnroe Smashes It for OTA!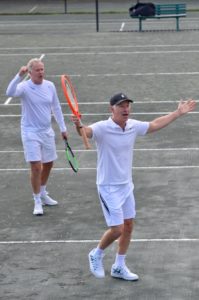 THANK YOU to everyone who came out to play, watch, or just support OTA! We had a blast watching as some of our supporters had the once-in-a-lifetime opportunity to play against a 7-time Grand Slam champion and 4-year #1 in the world!
We're also grateful to John and Joseph McEnroe for volunteering their time to make this special event happen, and for their support of OTA's mission to help children through tennis.